Leading Insulation Company St. Michael MN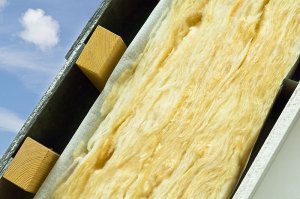 Living in Minnesota offers a variety of advantages and one of these might just be the ever changing weather. You get to experience all the different seasons, but you also have to deal with hot temperatures during the summer months and frigid temperatures during the winter. If you are looking to heat and cool your home more efficiently, chances are that you need an insulation company in St. Michael, MN that you can depend on. Ensuring that your home is properly insulated is the first step in getting access to energy savings. Before you rush to purchase a brand new energy efficient HVAC system, you might want to make sure that your home is properly insulated first. If your home is not adequately insulted heat will flow freely through your home. We are the leading insulation company in St Michal, MN and take a lot of pride in this honor.
Insulation Company St. Michael MN: What Services Can You Expect?
It is important to understand that insulation is designed to resist the flow of heat through your home. As a result, a properly insulated home will be cooler in the summer and warmer in the winter without added energy costs. We are the insulation company in St. Michael, MN with vast experience. There is no issue regarding insulation that we have not dealt with in the past. Our wide ranging insulation services include roof installation, roof inspection, window installation, siding installation and so much more. There are many aspects to the overall insulation of your home and we offer services related to all of them. Now minimizing the cost of heating and cooling your home is possible on just about any budget with our affordable and accessible insulation services.
Skilled and Trained Insulation Professionals
Since we offer such wide ranging insulation services, it is essential that our staff is adequately trained and qualified. For this reason we employ only the most skilled and experienced insulation professionals in the industry. They know the best techniques and have access to the right equipment to ensure that your home is finally well insulated. We are an insulation company in St. Michael, MN that makes every customer the priority and offers services designed to be convenient. You can call us today for a free quote and learn more about our roof inspections. Comparing prices has never been easier with our free quotes and fast inspections.
Call The Expert Insulation Company St. Michael MN
For free inspection, call 763-271-8700 or visit Perfectexteriorsmn.com for more information about insulation company St. Michael MN.