Reliable Insulation Company Osseo MN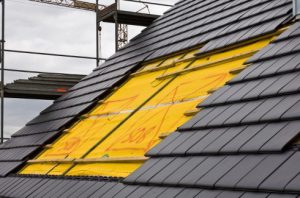 Minimizing the cost of heating and cooling your home is especially important for those living in the Osseo, MN region. In Minnesota the temperatures can get frigid during the winter months and rise to scorching levels during the summer. In order to keep your home comfortable year-round, you need to ensure that it is properly insulated. This means that you need access to an insulation company in Osseo, MN that specializes in services designed to restrict the flow of heat through your home. When many homeowners think of insulation they automatically focus on their roof, but this is not the only aspect of home insulation that you need to be concerned with.
Insulation and How it Works
The overriding goal of insulation is to resist the flow of heat. Resisting the flow of heat allows for your home to be cooler in the summer and warmer during the winter. Not only does your roof provide insulation to your home, but so do your windows and siding. If you want your HVAC system to run most efficiently in heating and cooling your home, you need to make insulation a priority. We are an insulation company in Osseo, MN that provides a wide array of insulation services designed to meet all of your needs. If you need a new roof or energy efficient windows, we are the insulation company in Osseo, MN that you can turn to. Saving you money on your energy bills is just one of the benefits that we give our customers access to. You should think of our insulation services as an investment in your home that you can recoup over time in energy savings.
Insulation Company Osseo MN and Free Inspections
We understand that you probably do not have a lot of knowledge regarding the insulation of your home. For this reason we offer inspection services that are designed to inform you of the problem. We can tell you where the resistance of heat flow is lacking and provide you with quotes for our services. We offer roof installation, window installation and siding installation that are designed to deliver real results. You can finally have a home that is well insulted and designed to help your HVAC system run more effectively. Heating and cooling your home can be more affordable with proper insulation. Don't hesitate to call us today for a free quote and learn more about the insulation services that we provide.
Call The Professional Insulation Company Osseo MN
For free inspection, call 763-271-8700 or visit Perfectexteriorsmn.com for more information about insulation company Osseo MN.