The Reputable Insulation Company Monticello MN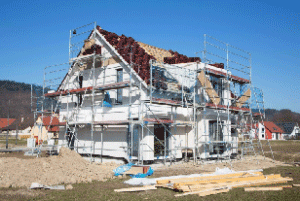 Are you in search of a reputable insulation company Monticello MN? Homeowners and commercial property owners turn to the team at Perfect Exteriors for top quality insulation installation services.
There are several different types of home insulation that will work to keep your home cool in the summer and warm in the winter. Many home insulation products are also eco-friendly too!
Blanket insulation is among the most common varieties. It's ideal for new construction, renovated walls and attic areas.
Of course, there's the well-known "pink stuff" — fiberglass insulation, which is economical, but not at the top of the line when it comes to efficacy. Blanket insulation also comes in lots of other fibers, including mineral wool, plastic fibers and natural fibers.
Loose fill and blow-in insulation offers a great option for those who don't want to tear down any walls, as you only need a fairly small hole to fill the wall cavities with this type of insulation. The blow-in insulation fibers come in many forms, including fiberglass, cellulose and mineral wool, among others.
Spray foam insulation is another increasingly popular type of insulation, which comes in several different materials including phenolic, polyurethane, poluisocyanurate and cementitious. This form of installation is great for enclosed existing walls, open or new wall cavities and unfinished attic floors, among other areas.
Sevices Offered by Insulation Company Monticello MN
These are just a few of the many insulation types. There are also insulation boards, reflective systems and rigid foam insulations, among many others. It all depends on your budget and the area that needs to be insulated.
In addition to home insulation installation, Perfect Exteriors also offers a range of other services including gutter installations, roofing, storm damage repairs, siding installation, replacement windows and beyond. Our firm is fully licensed and insured, so our Twin Cities clients can rest easy knowing they're working with the best!
Call The Insulation Company Monticello MN
So if you're seeking an insulation company in Monticello, MN, turn to the experts at Perfect Exteriors of Minnesota for a perfect job every time! Call 763-271-8700 or visit us online at PerfectExteriorsMN.com to know more about insulation company Monticello MN.