Reliable Insulation Company Minneapolis MN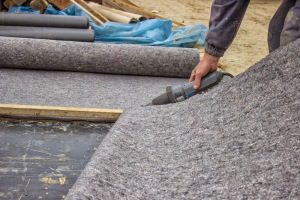 Are you trying to cut costs wherever possible? If you are concerned with lowering the costs of your energy bills, we are the most experienced and reliable insulation company in Minneapolis, MN that you can turn to. We understand that your energy bills can be drastically impacted if you have poor insulation in your home. This might be caused by old windows or a roof that no longer helps to resist the flow of heat. Our wide ranging insulation services are specifically designed to meet all of your needs. No matter what type of insulation issue you are dealing with, we have a trained and skilled staff of insulation professionals that can get the job done. Paying outrageously high energy bills should no longer be a concern when you finally take advantage of the services we provide.
What is the Purpose of Insulation?
To better understand how our insulation services can work to save you money on energy costs, you need to be fully aware of how insulation works. Insulation works by actually resisting the flow of heat. This means that as the flow of heat is restricted your home stays cooler during the summer and warmer during the winter. The result is an HVAC system that works more efficiently and helps you save on energy costs. We are an insulation company in Minneapolis, MN that is known for being the very best and take a lot of pride in this recognition. We understand the best techniques to allow for a home that is properly insulated.
Insulation Company Minneapolis MN and Services We Provide
We are an insulation company in Minneapolis, MN that offers a wide array of services. We specialize in roof installation and inspection, but this is not where our services end. We also offer window installation, siding installation and even gutter repair. If it has some type of impact on the overall insulation of your home, our trained and skilled staff knows how to fix the problem. Our services are designed to be the only solution that you need and we work at your convenience.
Call Today for a Free Quote at Your Convenience
We understand that you are looking to compare the different services that insulation companies in the region provide. We offer convenient and fast free quotes that help you get the information you need in the shortest amount of time possible just for you.
Contact Us For Insulation Company Minneapolis MN
For free inspection, call 763-271-8700 or visit Perfectexteriorsmn.com for more information about insulation company Minneapolis MN.