Services Offered by Insulation Company Maple Grove MN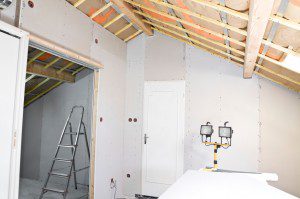 Are you in the market for a reputable insulation company Maple Grove MN? property owners trust the team here at Perfect Exteriors of Minnesota. We provide complete insulation installation services on new and existing homes, commercial structures and beyond.
When you mention insulation, most people envision the Pink Panther and rolls of pink fiberglass insulation. But this is just one of many different styles of insulation and each style of insulation comes in many different materials.
When choosing the insulation style and material for your home improvement project, there are lots of factors to consider.
Firstly, you'll want to consider the area that's being insulated. Is it an open area like an attic? Is it an enclosed wall? Are you willing to tear down the wall or would you prefer to cut a small hole to install spray-in or loose insulation? Each insulation type is good for a particular area, so it all depends upon the nature of your home improvement project and the area you'll be insulating.
There's also the matter of price. Price is a major factor when it comes to choosing an insulation style and material. The most high-efficiency insulations are pricey, but the savings can be very significant since your heating and cooling systems will be dramatically more efficient.
Many homeowners are also concerned about the eco-friendliness of the insulation that they're installing. Some insulations are extremely eco-friendly, made of green, renewable resources, while others are less so.
Fully licensed Insulation Company Maple Grove MN
Perfect Exteriors is fully licensed and insured. In addition to performing insulation installation, we can also help with roofing, gutters, siding, replacement windows, storm damage repairs and beyond. We stand behind each project with total confidence, offering a guarantee to each client!
If you need help insulating your home or business, turn to the area's best insulation company! Maple Grove, MN homeowners turn to Perfect Exteriors of Minnesota.
Contact The Insulation Company Maple Grove MN
Contact us today to request a free, no hassle price estimate by calling 763-271-8700. You can also learn more online by visiting www.PerfectExteriorsMN.com or to know more about insulation company Maple Grove MN.