Hire The Best Insulation Company Maple Grove MN
Any homeowner would want to hire the best insulation company in Maple Grove MN.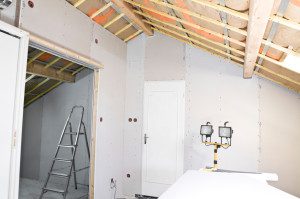 But how do you decide which is the best insulation company in Maple Grove MN. There are no rating agencies for insulation companies, there is no magazine that publishes the best in the business and there are no nationally accepted parameters or grading system which will put a certain company at the undisputed number one position. Thus, it will all boil down to your jurisprudence and it is entirely upon you to figure out which company will be the best for you.
To begin with, the first advice that you should always bear in mind is not to hire an insulation company in Maple Grove MN solely on the basis of its quote. You can get the most amazing or the most surprisingly reasonable quotes from companies that don't even specialize in all kinds of insulation. Price is a decisive element but it is not the solely decisive criterion. You should be analytical and objective in your assessment of the quote. There is no point in investing the least in the exercise when there is no warranty or it is very minimal. Likewise, you may spend the least but if you get the worst material for your insulation then your energy bills will hardly show a reduction or any savings. In such a scenario, what utility would your installation or that initial reasonable investment have?
The second advice to choose an insulation company in Maple Grove MN is to study its approach. Is the company interested in knowing your requirements, in studying your house and offering you the most appropriate solutions, does the company rush into your decision making or does it allow you the freedom to interject and find out more about the solutions being offered, there are many such aspects which you have to be conscious of. You want the most reasonable but the most effective insulation in your property and the company that pays attention to details and is genuinely willing to offer you the best will always take a very detailed approach to offer you the apt solution.
Professional Insulation Company Maple Grove MN
We offer the finest insulation in Maple Grove MN. Call us today at 763-271-8700 for a non-obligatory quote. You can also schedule a consultation wherein we can visit your property to understand its requirements and accordingly suggest the best insulation in Maple Grove MN. Our consultations are free and our estimates are reasonable. At no point in time during our consultations would you have to be confined to our offer.
Call The Professional Insulation Company Maple Grove MN
For free inspection, call us or visit Perfectexteriorsmn.com for more information about insulation company Maple Grove MN.