Experienced Insulation Company Big Lake MN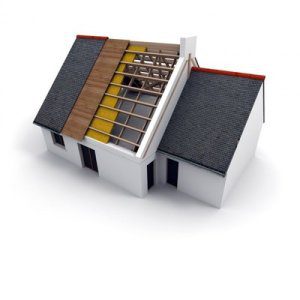 Living in Big Lake, Minnesota allows for a wide array of benefits. You get to experience all of the seasons in full, but this also means that temperatures can be very drastic. Bitterly cold winters and scorching hot summers are what you have to look forward to when living in Minnesota. Since the weather can be so unpredictable and inclement at times, it is essential that your home is properly insulated. This involves not only your roof, but also your windows and siding. If your home is not insulated properly you could be losing hot air during the winter and cold air during the summer. Getting the most energy efficiency out of your HVAC system starts and ends with the insulation of your home. We are an insulation company in Big Lake, MN that can help you with all of your wide ranging insulation needs.
Insulation Company Big Lake MN: The Roof Experts
One aspect of the insulation services that we provide in the Big Lake, MN area includes roof installation and inspection. As a reputable insulation company in Big Lake, MN, we know first-hand how important the integrity of your roof is to the overall insulation of your home. A roof that is poorly insulated can be costing you a lot on your energy bills. We offer roof inspections that are specifically designed to evaluate your roof completely and let you know if you have any insulation issues that need to be addressed. Our roof installation services are high quality and give you access to a roof that can withstand any weather and keep your home adequately insulated.
Window Insulation Experts
Even though your roof is often what you think of first when it comes to the insulation of your home, your windows are also an important aspect. If you have old windows, chances are that you are losing warm or cold air and hemorrhaging money right out your windows. Our new window insulation services are designed to help you ensure that your home is insulated up to energy efficient standards. With a variety of different window types to choose from, you can pick the option that works best for your home. We might specialize in roofing, but we are an insulation company in Big Lake, MN that also offers window and siding services. This means that we handle services related to all aspects of your homes insulation.
Call Us For Insulation Company Big Lake MN
For free quote, call 763-271-8700 or visit Perfectexteriorsmn.com for more information about insulation company Big Lake MN.