Reliable Commercial Roofing Company St. Michael MN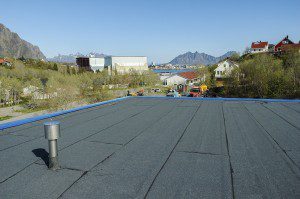 Your home is an investment – every homeowner knows that. Not only did you pour your hard earned money into purchasing it and keeping it up and running, you've also given it your years and built memories and relationships within its walls. It can be hard to watch your home fall into disarray, especially if you consider the hard work you put into keeping it the way it is.
It's inevitable to have your home succumb to the harsh everyday conditions of the outside world and weather, especially your roof. That simple structure over your head protects you, your loved ones, and your possessions from the greatest risks of all. And so leaving a damaged roof to resolve its self may not be the best course of action if you want to preserve your investment. What then should a homeowner do to save his house from further harm?
Get a Roof Replacement
You read that right. Save yourself and your family from future worries and save your bank account from unwanted costs. Getting a roof replacement ensures that your roof assumes the same integrity and sturdiness it had when you first bought the place. What's more, when a house is well-maintained, its market value can increase significantly, not only protecting your investment but improving its value as well.
Perfect Exteriors Roof Replacement Service
We at Perfect Exteriors know how hard it can be to find the best service to trust your roof replacement project with, so we make the decision easy with our high-quality service and affordable rates!
With Perfect Exteriors' high level of expertise and professionally trained personnel, you won't have to worry about a long, messy roof repair. We'll get there and get the job done with time to spare. Our speedy and safe process is guaranteed to give you the perfect, problem free roof replacement experience ever! We offer siding, window, and gutter, and insulation maintenance, as well as storm damage repair and much more. You can have your whole exterior repaired in one go! Get a price quotations and inspections for FREE upon your request!
Contact The Commercial Roofing Company St. Michael MN
If you're interested in finding out more about our roof replacement services, or the other services we offer, then feel free to browse our website for more information. Call us today for a free quote and find out why we're the best commercial roofing company St. Michael MN has to offer!