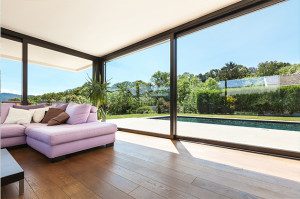 Hot summer days and cold winter nights can quickly remind a homeowner that window replacements are long overdue. As energy costs rise, it is important to make sure you are doing everything you can to insulate your home from extreme temperatures. Having the right windows from our professional window company in Albertville MN, window company in Big Lake MN, and a new window company in St. Micheal, MN will make sure you are ready no matter what the temperature is outside.
What to look for in a window company

There are a few things you should be aware of when choosing a window company:
First, the contractor should be have all of the applicable business licenses. The Minnesota Department of Labor and Industry has a handy website that will enable you to search for a particular business.
Second, make certain that the business has an easily verified address, website, and phone number. If the business is on the up and up, all of these things will be readily available. If the address is a P.O. Box, have the business give you a couple of referrals from previous customers to call. You can also check out the Better Business Bureau website. It pays to be diligent in your decision.
Third, insist to see documentation with proof of insurance that includes worker's compensation and liability. If a worker should get hurt while on your property, you want to make sure that neither the worker nor the company can come after you legally. Protect yourself! Also, make sure the insurance is up-to-date and covers the length of the project.
After you've hired a contractor
Read the fine print! You can never be to careful when selecting someone to perform services on your home. Read the contract thoroughly to ensure that everything you discussed with the contractor is represented accurately. Also, be sure to read the warranty information and cover any concerns you might have with the contractor before signing the contract.
It's also helpful to know what the crew is like. How many people typically work on a project of your size? What are the start and end times? What kind of access will they need while on the property? All of these questions should be vetted out with your contractor prior to the project start.
Make sure to be ready when the summer sun comes beating in through the windows and into your home. Or, when Jack Frost tries to chill your bones as it seeps around those old window sills. You'll save money on energy costs and have the peace of mind knowing your job was done right.