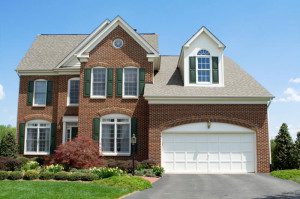 Roofs are a part of buildings, specifically a building envelope, serving as the covering at the uppermost part of a building or other type of structure primarily used for shelter or storage. Roofs provide protection against the rain, in addition to other sources of moisture and wind, sunlight and heat.
Although roofs protect, they require different attention than that of any other part of a home. The structure and height of roofs often make them too dangerous for people to take care of themselves. That's why they need to get in touch with a roofing company Big Lake MN to handle the job for them.
So, what should you expect if you're planning to hire a roofing company? In Part 2 of our FAQs about roofing companies, we're going to continue our review about what to do and expect when hiring a roofing company.
Do I need to request references from the roofing company I want to hire?
It's always a good idea to ask a roofing company about their past clients. Learning information from past clients gives people a good idea about what that particular company may be able to do for them.
Checking with their area's Department of Professional regulation or Better Business Bureau branch may also provide references for someone looking to hire a roofing company. Reading reviews online also works, though it might be unreliable.
What about their training? Should I check if they've been approved or cleared to work with certain equipment, materials or parts?
Roofing company Albertville MN contractors should, and are required, to be trained in roofing installation, repair and maintenance. That training also extends to certain materials, equipment and parts used specifically for roofing.
Therefore, you should only hire a roofing company contractor for specialized work if they do have training in that particular work. Otherwise, find a contractor that can handle that specialized work.
Should I ask my roofing company St. Michael MN contractor about the scope of my project?
Of course. It's highly recommended to talk to a roofing contractor about the scope of any project they may do, especially if it's specialized work they're doing.
It's recommended to ask about the number of workers who might be assigned to the project, in addition to how long the work may take to complete. Of course, don't forget to ask about how they charge for their labor, their payment methods and any terms and conditions they might have in regards to projects.
That said, it's also a wise idea to obtain a contract or detailed proposal regarding your project straight from the roofing contractor. This type of document provides explicit and concrete information regarding your project, which is important in any case when the project may be compromised in any way.