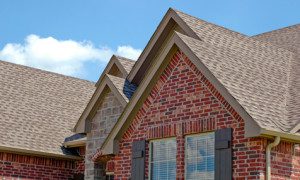 Roofs often vary in design. The design of a roof often varies based on the type of building being built. Most roofs, specifically roofs of residential properties, have some type of slope or incline. Bigger buildings, such as business properties, often have a flat roof.
Sometimes, roofs wear down over time. When this happens, it's suggested to hire a professional company to take care of the job. Individuals, especially homeowners, shouldn't attempt to repair or maintain their roof on their own, due to the risks associated with it.
In Part 1 of our frequently asked roofing questions, we're going to review what you should expect if you're planning to hire a roof company in Big Lake MN.
Who helps repair and maintain roofs?
Roofers help build roofs. These workers specialize in roof construction, and are often involved in helping repair and maintain various types of roofs.
In order to get in touch with roofers, it's highly recommended to contact a professional roofing company. These companies employ several roofing contractors at the same time, allowing clients to get their money's worth on tasks like roof repair and roofing maintenance.
Why do I need a professional roofing company to help?
People can't repair a roof on their own, even if they have some knowledge of carrying out a repair. Even roof maintenance can be too dangerous for the average person to handle.
That's why people hire roof companies to manage their repair and maintenance work.
How do I start finding roof company contractors in the area?
It's simple to start looking. You may, however, need to verify their credentials before calling them.
Many reputable roofing companies have their credentials, such as their business license, 'out in the open.' They typically list them in public for prospective clients to see, mainly informing them of their professional accreditation and reputability.
People who might be unsure about a company's operating license are able to contact the company's licensing board or their state's Department of Professional Regulation.
Should I contact the company if I need more information?
There's nothing wrong with contacting a roof company St. Michael MN contractor for more information. Requesting more information helps people learn whether certain companies of interest are reputable or not.
Many sources suggest to ask prospects for their business addresses, including email address, and tax identification number to learn about their reputability.
What about insurance? Should I ask a roof company Albertville MN contractor about whether they provide insurance?
Many states don't require roofing contractors to provide some form of insurance for their work. However, many people who do commission roof contractors are recommended to get insurance to protect themselves in the case of an emergency in which either party may be held liable.