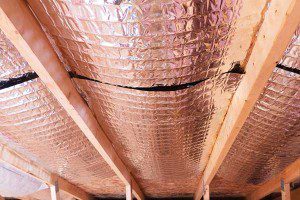 Insulation protects. It helps reduce or prevent heat, sound or electricity from passing through any given area.
Insulation is commonly used in various types of buildings, notably homes, to keep heat from escaping and cooler air from seeping into a home's enclosed space, such as an attic. Since it costs more to heat or cool a home during certain periods of the year, insulation from an attic insulation contractor St. Michael MN company actually helps homeowners save money on heating and cooling costs.
Does my home need attic insulation?
Most homes actually require additional insulation in their attics. Homeowners typically know they need to do something about their attic insulation when their heating costs get unreasonably high.
Sometimes, the cost to keep air conditioning or a central air system going throughout the summer might indicate the need for better attic insulation. Better attic insulation is generally needed when an attic is trapping hot air (from the home and outside) or letting cooler air escape.
Nowadays, most homes don't have enough attic insulation. The insulation that their attics might already have aren't enough to adequately protect homes against the climate. Due to this, homeowners often have to pay as much as 25 percent to 45 percent more for their energy costs.
If I get attic insulation for my attic, what insulation works best?
The 'best' types of attic insulation protect attics against accumulating hot air and letting cooler air escape (and does the reverse during colder seasons).
Most older homes are insulated with fiberglass batts; these batts are typically placed in between the attic's ceiling joists. Luckily, homes with this type of insulation may only need newer insulation installed on top, especially if the existing insulation is in good condition.
Blown-in fiberglass insulation is probably the most common insulation used in attics today. However, this type of attic insulation requires a professional attic insulation contractor Big Lake MN company for installation.
Blown-in insulation starts as a dense block, and then gets shredded and blown through a combination hose that funnels the insulation into a designated space in an attic. Blown-in insulation, also known as loose-fill fiberglass insulation) is known to have an R-value of 3.4 per inch.
Another type of attic insulation is cellulose insulation. It's made from old newspapers or other paper-based materials, later treated to resist combustion and molding. Due to this, it's considered one of the 'greenest' forms of attic insulation out there.
This type of attic insulation is also blown in by an attic insulation contractor Albertville MN company with the use of a machine, similar to that of blown-in fiberglass insulation. This insulation is rated at an R-value of 3.8 per inch.