Hiring Attic Insulation Contractor Maple Grove MN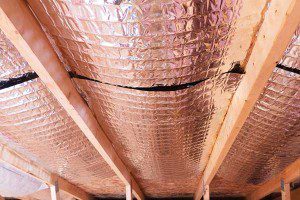 How do you hire an attic insulation contractor Maple Grove MN?
You may ask your friends and neighbours for reference. You may ask your colleagues at work or may ask for recommendations from your family. You may do some online search yourself and get a few names from the local business directory as well. Whether you take an entirely online route or you go the traditional way and bank on the good word of mouth from people you know, you must engage in an extensive consultation prior to hiring an attic insulation contractor in Maple Grove MN.
Attic Insulation Contractor Maple Grove MN and Estimate
You should never make up your mind before you have spoken with the attic insulation contractor and have had them visit your property and inspect the attic before offering you an estimate. When you get estimates, it is easy to get excited at a very affordable quote. But that quote will be futile if there is no visit planned or no consultation in order. What is it that you need, the area of your attic, the kind of roofing you have, the condition of the roof and the attic, which side is your roof facing, how much sunlight or shade is the roof exposed to during the day, is the attic ready for insulation or there has to be some foundation and preparation prior to that, what choice of materials will be ideal for you and what kind of insulation you will prefer to have in your property, attic in particular. These are many of the important facets of insulation which you have to know about and the attic insulation contractors in Maple Grove MN should shed light upon.
Without an extensive consultation, the contractor would not know what you want and what would be perfect for your attic and property, you will not know what the contractor can do for you and what is best for you and eventually, the exercise will prove to be futile and disappointing with you losing money or being very upset at your decision of hiring a certain attic insulation contractor in Maple Grove MN without consultation.
Call The Attic Insulation Contractor Maple Grove MN
Call us today at 763-271-8700 for a non-obligatory quote. You can schedule a consultation wherein we can visit your property to understand its requirements and accordingly suggest the best attic insulation company. Our consultations are free and our estimates are reasonable. At no point in time during our consultations would you have to be confined to our offer.
Visit https://www.perfectexteriorsmn.com/ for more information about attic insulation contractor Maple Grove MN.