The Top Attic Insulation Company Monticello MN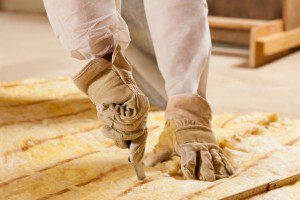 Are you in the market for a reputable attic insulation company Monticello MN? Homeowners and commercial property owners trust the professional team here at Perfect Exteriors of Minnesota, as we provide a complete range of home improvement services, from insulation, to gutters, roofing, siding, replacement windows and beyond!
As a top attic insulation company, Monticello, MN property owners turn to us for help ramping up their home's efficiency with some top quality attic insulation.
So why is it important to insulate your home's attic and why does it help with energy efficiency? Well, it all revolves around basic physics. That is, hot air rises, so during the winter, your attic can bleed heat, as it rises up into the attic and gets released into the atmosphere. But if you have a robust layer of insulation, the heat will remain down in the living area where it belongs!
In the summer, a well insulated attic will prevent warm air from entering the lower portion of the home. This is also where attic ventilation comes into play, as it's important to allow the hot air to escape the attic, thereby lowering the temperature inside the attic crawlspaces and the entire home as a whole.
A well-insulated attic can go a long way toward decreasing a home's energy bills in a very significant way.
Types of Attic Insulation Company Monticello MN
There are a few different types of attic insulation, including traditional rolled fiberglass insulation, along with loose insulation, foam insulation and beyond. The team at Perfect Exteriors of Minnesota can help you choose the right insulation type for your home and your budget.
In addition to insulation installation, Perfect Exteriors can help with other home improvement projects such as roofing, gutter installations, siding installation, replacement window installation, storm damage repairs and more.
Our company fully bonded, licensed and insured to provide our Twin Cities clients with total peace of mind and confidence in our team.
Call The Attic Insulation Company Monticello MN
If you're seeking a qualified attic insulation company in Monticello, MN, you can trust the professional experts at Perfect Exteriors of Minnesota! Contact us today to request a price estimate. Call us at 763-271-8700 or visit PerfectExteriorsMN.com to know more about attic insulation company Monticello MN.