Hire An Attic Insulation Company Brooklyn Park MN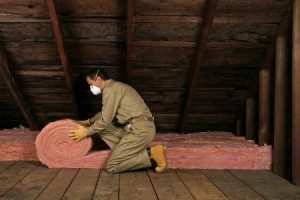 Any property that has an attic would require insulation. An ideal property should always have adequate insulation, be it on the roof or on the walls of rooms that may not be on the topmost floor. An attic is a very useful quarter and it can act as a very effective foundation for some state of the art insulation. When you have an attic in your home, you need not opt for roof insulation. Since your rooms would not be directly affected by the surface temperature of the roofs, you don't need them to be safeguarded against the heat or cold. It is the attic that is directly in contact with the rooms and floors beneath it which is why attic insulation is so important.
When you hire an attic insulation company in Brooklyn Park MN, you must put a lot of emphasis on its trustworthiness. In other words, you must always hire an attic insulation company in Brooklyn Park MN that you can trust.
As you set out to look for attic insulation companies, there will be many vying for your contracts. Unless you have already engaged with such companies in the past, you cannot be sure if they are offering you the best advice, if their quotes are reasonable and if they will do a good job. You will not be investing in attic insulation every now and then. The insulation should last for years, there should be some substantial warranty and you should only be compelled to indulge in some periodic maintenance to ensure that the insulation is healthy and in its best form. To achieve that kind of insulation, you need the right materials, you need the most experienced hands at the installation and you should not be asked to pay unreasonably. To keep away from hyped up quotes and inflated estimates, wrong materials and surprisingly short warranties or the void of it, you need to hire a trustworthy attic insulation company in Brooklyn Park MN.
Trusted Attic Insulation Company Brooklyn Park MN
We are a brand that people trust. Call us today at 763-271-8700 for a non-obligatory quote. You can also schedule a consultation wherein we can visit your property to understand its requirements and accordingly suggest the best attic insulation in Brooklyn Park MN. Our consultations are free and our estimates are reasonable. At no point in time during our consultations would you have to be confined to our offer.
Call The Professional Attic Insulation Company Brooklyn Park MN
For free inspection, call us or visit Perfectexteriorsmn.com for more information about attic insulation company Brooklyn Park MN.