The Right Attic Insulation Company Big Lake MN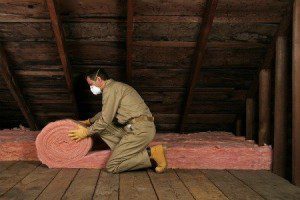 You probably don't think about the insulation in your attic very often, but do you know how much heat is needlessly escaping your home. The right attic insulation company Big Lake MN can make sure that heat is not leaking from your roof. Keeping heat trapped in your home will save you money on heating bills in the future. It does not matter if you have a new home under construction or an old home that requires attention, you can benefit from professional attic insulation services. Updating your out-of-date insulation is easy when you call on the experts at our attic insulation company in Big Lake, MN.
All of Your Needs
Our attic insulation services are designed to be full service in order to meet all of your wide ranging needs. We specialize in foam insulation due to the fact that is the most energy efficient option. No matter what type of insulation service you choose, you can expect high quality materials and expert-level installation. Air escaping from your attic will be a thing of the past. It is important to see attic insulation services as an investment in your property that will pay off over time. You are not wasting money, but are actually investing it back into your home.
Advice You Can Count On
We understand that you do not have a lot of experience in dealing with attic insulation. Our staff of knowledgeable and trained insulation professionals can point you in the right direction and give you the best advice possible when you are considering your insulation options. Our only goal is to make sure that you have the right attic insulation that provides optimal results. Each and every attic is different, which is why our attic insulation company in Big Lake, MN offers a variety of options for you to choose from. One size fits all is not our motto and does not describe the attic insulation services we provide.
Quality Matters
Not only do we work efficiently to get your attic properly insulated in the shortest amount of time possible, but we also believe in good workmanship. Offering high quality services is what we strive for each and every day. We are committed to providing the best insulation handy work around. When you choose us, you are getting the very best.
Contact The Attic Insulation Company Big Lake MN
To schedule a free inspection, call 763-271-8700.
Or visit Perfectexteriorsmn.com for more info about attic insulation company Big Lake MN.