Attic Insulation Company Albertville, MN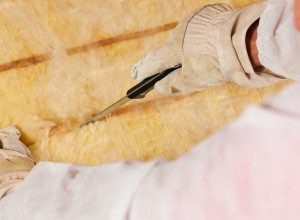 Finding new ways to make your home more energy efficient is the growing trend among homeowners. Now you can become a part of the movement by choosing an attic insulation company near Albertville, MN to ensure that air is not escaping from your roof. You will be amazed by the difference in your heating and cooling bills after the insulation services that we provide. It does not matter how new or old your home is, you can benefit from insulating your attic to offer real results. We are experts in the insulation industry and make it a priority to address the issues that you are having with your attic insulation.
Should You Choose Spray Foam Insulation?
We are an attic insulation company in Albertville, MN that offers a wide variety of insulation options. We will give you expert-level advice and help you make the best decision for your home. However, spray foam insulation is our specialty and may just be the best choice for your attic insulation, we offer other types of insulation including blown in attic insulation. Foam is preferred because it seeps into all cracks and crevices to keep any air from escaping your home. This allows your HVAC system to work much more efficiently and will help cut back on heating and cooling bills as a result. You should look at attic insulation services as an investment in your home that will pay off in time.
What Makes Us Different From Other Insulation Companies?
It is not just are wide variety of insulation services that makes us different from any other attic insulation company in Albertville, MN. We make it our mission to provide high quality insulation services that are set apart from the rest. We are dedicated to our customers and offer only the very best without any exceptions. Our affordable prices are only an added bonus and make us even more desirable. If you have a hunch that hot or cool air is escaping from your attic, you should give us a call today and see for yourself why our attic insulation installation in Albertville, MN stands out.
Quality Guaranteed For All Customers
The best part of our insulation services is that we fully stand behind our work. We take a lot of pride in our workmanship and guarantee the insulation services that are provided. We expect you to be completely satisfied and if you are not we will make it right.
Contact The Attic Insulation Company Albertville MN
To schedule a free inspection, call 763-271-8700 or contact us online.